Visitors Online: 25

Search Products
Enter Keyword and click Go to Search Products

---
Important...Please Read
* All Auctions Template Designs, Ebay Store Designs, Ebay About Me Page Designs and any graphics used within the designs MUST NOT be altered, shared, sold or used for any other purpose other than in the design.

* Any of the above listed designs purchased gives YOU "the buyer", permission to use the design. (this excludes "Custom" designs)

*Purchase of any Auction Template Design, Ebay Store Design, About Me Page Design does not give you ownership of each design, including the graphics used within the design or the HTML code.

* Any Auction Templates, Ebay Store Designs, About Me pages purchased is available for your Ebay User ID only.

* The template graphics will be hosted by me but you will need to host your own product pictures and banner.

* The Copyright logo(s) and all other credits must remain at the bottom of all Auction Templates, Ebay Store Designs and About Me Pages. Failure to do so will revoke your permission of use of the design.

* Due to the nature of this auction....Sorry, NO REFUNDS. Your satisfaction is important to me so i am here to work with you and help you until you have your template up and running.

Send me an email if you have any further questions.

THANK YOU!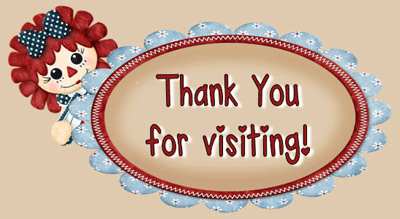 ---
All Rights Reserved © 2005 Raggedy Dreams
Powered by DIYeStores.com - a DIY Website Builder
Total Website Visits: 22540
Shopping Cart
Cart Value: $0.00
Cart Items: 0
View Cart
Featured Products
Handmade Primitive Folk Art Gingerbread Girl Doll - Red and White Gingham Apron - White Floral Print Dress
$24.95
Handmade Primitive Folk Art Gingerbread Girl Doll - Red and White Gingham Apron - White Floral Print Dress
$24.95
Handmade Primitive Folk Art Gingerbread Girl Doll - Red and Mustard Homespun Apron - Mustard Star Print Dress
$24.95
Handmade Primitive Folk Art Gingerbread Girl Doll - Burgandy Sage Green Homespun Dress
$24.95
Handmade Primitive Folk Art Gingerbread Girl Doll - Cream Rose Print Cotton Dress - Country Kitchen Home Decor
$24.95
Made to Match Facebook Timeline Cover Photo U-Pick Design
$7.50
"Made to Order" Primitive Gingerbread or Snowman Candy Cane Hanger
"Made to Order" Primitive "Oops I've Fallen" Snowman
$39.95
"Made to Order" Snowmen*Gingerbread*Annie Christmas Mitten
$34.95
"Made to Order" Raggedy Annie Christmas Mitten
$34.95
Made to Match New Ebay Profile Page Banner
$10.00
Made to Match Business Card for Vista Print U-Pick Design
$9.95
Made to Match Facebook Timeline Cover Photo U-Pick Design
$7.50
Complete Etsy Shop Set U-PICK Design
$9.95
Basic Etsy Shop Set U-PICK Design
$5.00