Visitors Online: 34

Search Products
Enter Keyword and click Go to Search Products

---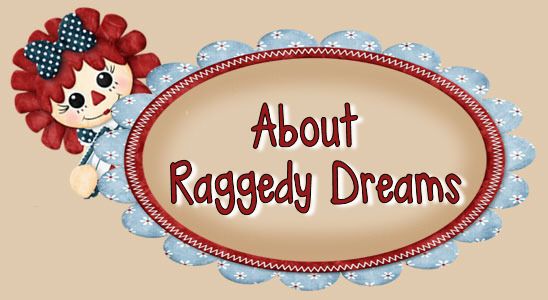 HeLLOooOoo! My name is April......I just want to share a little information regarding the handmade dolls i sell from time to time.
Everything is handmade by me in a smoke-free home.  I may use a pattern from time to time from some of my favorite designers as noted in the descriptions of the items. Richly deserved credit is always given whenever it's applicable....otherwise, they are my own little creations. :o) 
Each item is made one at a time, so if you see something you like, grab it coz I may not make it again. I try to make all my dolls different from eachother, whether it's the fabrics they're wearing...stitched or painted face...primitive or country...etc.

Please note: These dolls are not meant to be toys for small children since most of them will have small pieces/embellishments which can pose as a choking hazard. They are for decorative purposes only.
Thank you so much for stopping by my small but humble corner here on the web!!

May all your Raggedy Dreams come true!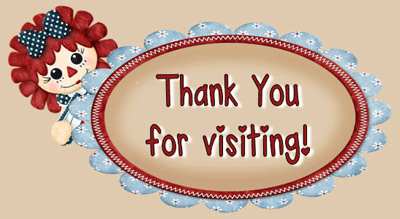 ---
All Rights Reserved © 2005 Raggedy Dreams
Powered by DIYeStores.com - a DIY Website Builder
Total Website Visits: 7269
Shopping Cart
Cart Value: $0.00
Cart Items: 0
View Cart
Featured Products
Made to Match Facebook Timeline Cover Photo U-Pick Design
$7.50
"Made to Order" Primitive Gingerbread or Snowman Candy Cane Hanger
"Made to Order" Primitive "Oops I've Fallen" Snowman
$39.95
"Made to Order" Snowmen*Gingerbread*Annie Christmas Mitten
$34.95
"Made to Order" Raggedy Annie Christmas Mitten
$34.95
M2M Etsy Shop Icon
$3.99
Teenage Shoppers - Facebook Timeline Cover Photo
$7.95
Boutique Lady Shoppers - Facebook Timeline Cover Photo
$7.95
Made to Match New Ebay Profile Page Banner
$10.00
Made to Match Business Card for Vista Print U-Pick Design
$9.95
Made to Match Facebook Timeline Cover Photo U-Pick Design
$7.50
Complete Etsy Shop Set U-PICK Design
$9.95
Basic Etsy Shop Set U-PICK Design
$5.00