Visitors Online: 26

Search Products
Enter Keyword and click Go to Search Products

***Now selling 1200 x 300 Etsy Cover Photo Designs***

***ALL ETSY SHOP SETS & ETSY BANNERS WILL NOW INCLUDE THE NEW 500 X 500 SHOP ICON***
If you purchased a set from me in the past, a SHOP ICON "M2M add on" can be purchased for $3.99
Send me an email for more details!

Most Auction Templates are $7.95 and below!!
Designer add ons such as Facebook Timeline Cover Photos, Ebay Photo Covers and Business Cards compatible for Vista Print
are now offered for most of the designs in my store!!

Now Offering Handmade Dolls

I'm on Blogger...Click on my banner below to stop by my Blog...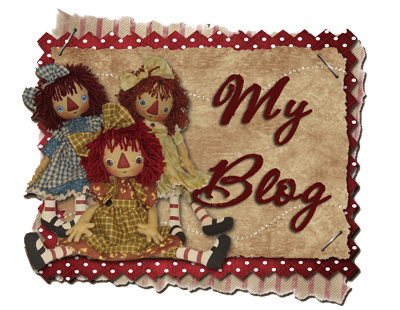 Welcome to my small but humble corner here on the web!!

Are you looking for a new auction template? Feel free to browse through the categories. You will find an assortment of auction templates....from Prim n' Folk to Country....Raggedy Annie templates, Gingerbreads....Vintage templates....Seasonal....you may even find a handmade doll or two!


If you don't see anything you like now, please check back often. I will be adding Custom Banners, Ebay Store Designs, Ebay Store Banners, Etsy Shop Sets, maybe a even a few Websets will be thrown in the mix.


All my templates are custom made by me using graphics purchased from some of my favorite designers, of which i hold commercial licenses with.

If you would like to be notified when i add new items, please feel free to join my Mailing List.

If you have some time...please sign my Guest Book so i know that you stopped by. Any comments or questions would be greatly appreciated!

Thank you so much and enjoy your visit!



Raggedy Dreams




All Rights Reserved © 2005 Raggedy Dreams
Powered by DIYeStores.com - a DIY Website Builder
Total Website Visits: 44309
Shopping Cart
Cart Value: $0.00
Cart Items: 0
View Cart
Featured Products
Made to Match Facebook Timeline Cover Photo U-Pick Design
$7.50
"Made to Order" Primitive Gingerbread or Snowman Candy Cane Hanger
"Made to Order" Primitive "Oops I've Fallen" Snowman
$39.95
"Made to Order" Snowmen*Gingerbread*Annie Christmas Mitten
$34.95
"Made to Order" Raggedy Annie Christmas Mitten
$34.95
M2M Etsy Shop Icon
$3.99
Teenage Shoppers - Facebook Timeline Cover Photo
$7.95
Boutique Lady Shoppers - Facebook Timeline Cover Photo
$7.95
Made to Match New Ebay Profile Page Banner
$10.00
Made to Match Business Card for Vista Print U-Pick Design
$9.95
Made to Match Facebook Timeline Cover Photo U-Pick Design
$7.50
Complete Etsy Shop Set U-PICK Design
$9.95
Basic Etsy Shop Set U-PICK Design
$5.00